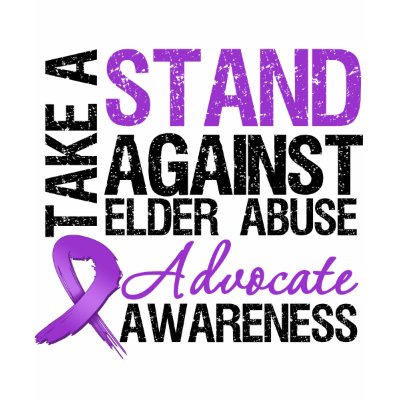 Elder abuse is tragedy that affects hundreds of thousands of seniors regardless of race, gender, or socioeconomic class. Even though one in ten seniors has been subjected to financial, physical, or emotional abuse, elder abuse is still an under recognized problem.
As an extension of ALFA's public awareness initiatives and ALFA's zero tolerance stance on elder abuse,
ALFA encouraged senior living communities to participate in World Elder Abuse Awareness Day
on June 15th and to help prevent elder abuse year round. To help communities raise awareness, ALFA has provided the resources below to help educate residents, staff, and family members on ways to prevent and report elder abuse.
Together we can fight elder abuse.
Resources:
Letter from Rick Grimes
Rick Grimes, President and CEO of ALFA, encourages Executive Directors to observe Elder Abuse Awareness Day.
Ways to Observe World Elder Abuse Awareness Day
Check out ALFA's suggestions for hosting an effective WEAAD event.
2012 WEAAD Participation Examples
See how ALFA members observed World Elder Abuse Awareness Day in 2012.
Elder Abuse Facts
Learn the startling statistics relating to elder abuse and learn basic information on how to prevent and detect elder abuse.
Taking a Stand against Elder Abuse

Read this inspiring blog post by Administration for Community Living Administrator and Assistant Secretary for Aging Kathy Greenlee on World Elder Abuse Awareness Day
Reporting Elder Abuse

Find out where to report elder abuse in your state, state laws regarding elder abuse, and other resources provided by your state.
Elder Abuse in the News
Read recent news stories about public policy, national initiatives, and studies relating to elder abuse.
Jackie Kerin
Public Policy Associate
703-562-1186
JKerin@ALFA.org